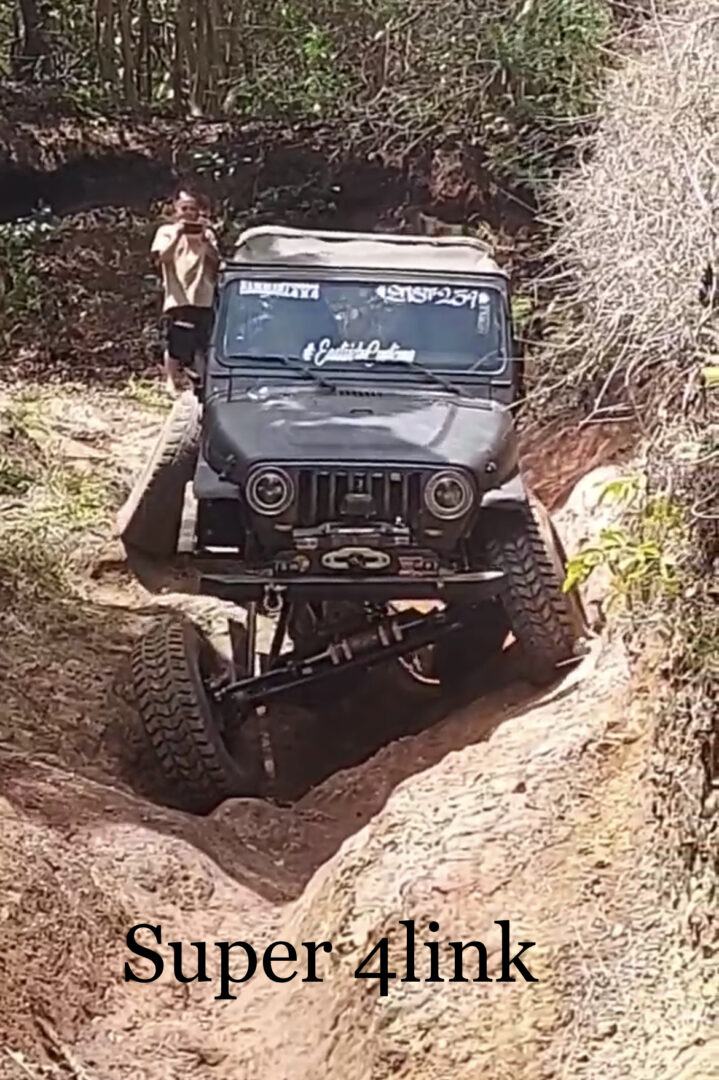 A 4-Link Kit Is Just
What Your Vehicle Needs

All Rock Slayer Off-Road Super 4-Link Kits are authentic double triangulated 4-Link front and rear kits. 3-Link Kits are missing an upper link. Although we have eliminated the pan-hard bar, or suspension kits set up your vehicle at stock-ride height. You can run a 20" travel shock. The binding is eliminated due to our arch design. There is no modification to your frame.

We offer the most clearance of any kit out there, plus the Super 4-Link Kit is tucked up inside and even with the bottom of your frame. At Rock Slayer Off-Road, we offer the first and only high-performance 4-Link Complete Kit on the market with no competition.
Tried & Tested
for Over Sixteen Years and Going

Rock Slayer Off-Road Super 4-Link Kits have been designed and tested at the Hammers for over sixteen years before production. Our 4-Link Kits are all about quality. We use the best materials:
What A 4-Link Kit Comprises

Every 4-Link Kit comes with geometry completed for easy installation and set up in neutral position, so no anti-squat or squat when you give it gas unparalleled zero horizontal movements. Our 4-Link Kits are designed for all Toyotas and all Jeeps. We can build the kit to work with any axles you want to run.
Your One-Stop Destination for 4-Link Kits

Rock Slayer Off-Road believes in a one-stop-shop. We carry everything you need to install our 4-Link Kits on your vehicle. You don't have to search for parts, send them back if they don't fit or haggle between companies about warranty issues.
Why Not The Cheaper Options?

Most people go with leaf springs as a very inexpensive option to get into the sport, and in the short term, they do exactly that.  However, the advantages are numerous when comparing leaf springs to a 4-link setup, like the Super 4-link kit we offer. The installation is simple, inexpensive, and can get your feet wet simply.
How Leaf Springs
Simply Do Not Measure Up

Why 4-Links Are
Better Than Leaf Springs

3-Links - The Right Track, But Still Has Its Limitations

Why 4 Links
Are Better Than 3