JEEP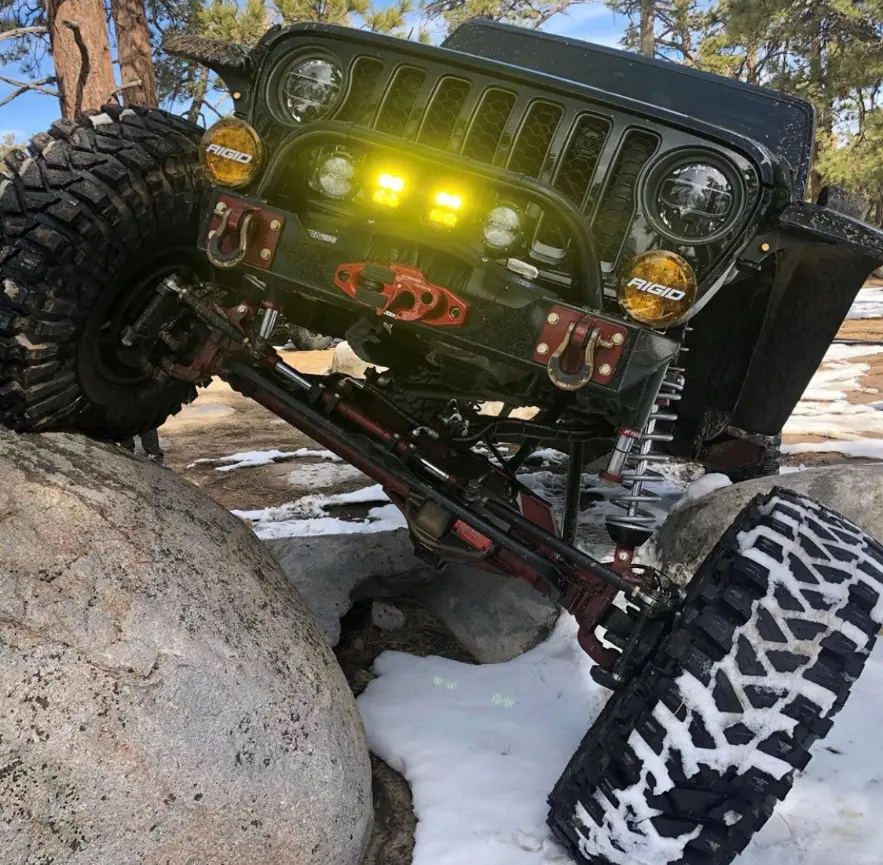 Jeep Wrangler
Suspension Lift Kits

NO MORE PAN HARD BARS NEEDED FOR FRONT & REAR!! ? THE TRUE LINK SYSTEM
DOUBLETRIANGULATED4LINK

Want to get the most adventure and driving out of your Jeep Wrangler or another off-roading vehicle? If so, turn to Rock Slayer Off-Road for quality Jeep Wrangler suspension lift kits. Don't limit your off-roading with regular suspensions.
Rock Slayer Off-Road offers the Super 4-Link Kit, which is a high-performance suspension system. The kit sets up your truck at stock ride height or any lift height desired. Plus, it's fully adjustable and tunable for any type of terrain.
All models of Jeep suspension.
Jeep Models
CJ7, YJ, TJ, LJ, JK, JL, JT, XJ, ZJ, WJ
What Can You Achieve With a High-Performance Suspension?
Whether you love off-roading or simply want a custom look for your Jeep, our Jeep Wrangler suspension kits are right for you. You'll enjoy:
Suspension: All jeep models from old to new, to replace leaf springs and other link suspension setups from stock or aftermarket. We offer the most wheel travel, the slickest undercarriage with no Rock grabbers. The suspension is a double triangulated 4 link no more death wobble, no understeer no oversteer because the pan hard bars/ track bars are deleted!! Enhance handling on any type of terrain low-speed high-speed anything you wanna do. The ride is improved and it's fully tunable and adjustable!!
Enhanced braking: Ensure you keep the thrills at your level with quality braking. Stop before you hit that rock, tree limb, or other impediments so that you can decide how to best navigate around or over it.
Great customization: As Rock Slayer Off-Road carries suspension kits for many Jeep models, we have what you specifically want for your Jeep. You'll be able to achieve the performance you've always dreamed of.
Stellar looks: Want to boast about your high-performing and impressive-looking Jeep? If you want more than the standard-issue Jeep, then a suspension kit can often do the trick. You'll enjoy fun off-roading and look great doing it.
Suspension kits can take your Jeep from nice to spectacular. Get yours today with Rock Slayer Off-Road.
Why Choose Us?
Rock Slayer Off-Road wants you to have the best off-roading possible. To do this, we only offer 4-link kits, rather than leaf springs. 4-links are easy to install, inexpensive to afford, and great for all your off-roading needs. You won't go wrong with our Jeep Wrangler suspension kits.
Please call us at +1 (909) 567-9593 or email us at [email protected] if you have questions or want to order your suspension kit. We are an authorized dealer for many top-industry brands, so we hope you'll love using our suspension kits wherever you go or whatever you do.