TOYOTA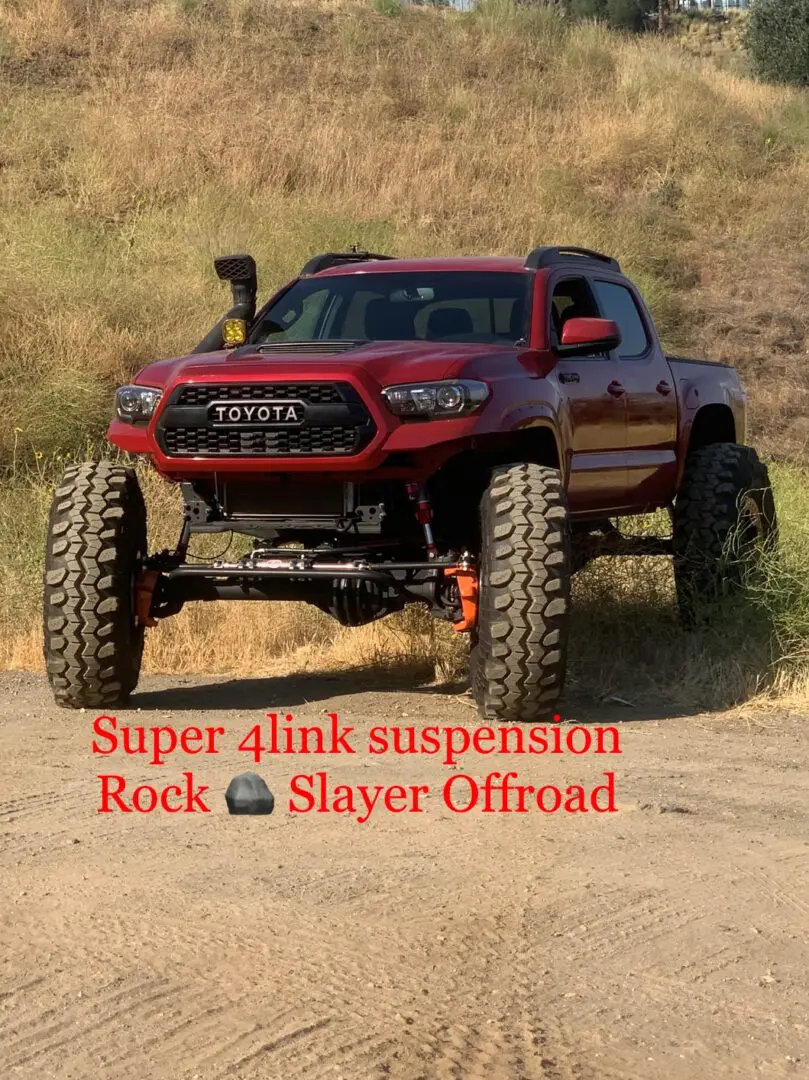 High-Performance
Suspension System

NO MORE PAN HARD BARS NEEDED FOR FRONT & REAR!! ? THE TRUE LINK SYSTEM
DOUBLETRIANGULATED4LINK

Rock Slayer Off-Road offers the Super 4-Link Kit, which is a high-performance suspension system. The kit sets up your truck at stock ride height or any lift height desired. Plus, it's fully adjustable and tunable for any type of terrain.
All models of Toyota suspension.
Toyota Models
Tacoma, 4Runner, FJ Cruiser, Landcruiser, Toyota 4x4 trucks and Tundra.